~ IMPORTANT UPDATE ~   We are open for browsing.
After much discussion, we feel our service to the public is too important. Our community's safety guidelines are constantly changing. Your safety is our number one concern and when we feel the threat is too high, we will take extra measures to ensure our patron and staff safety. 
Current hours:
MAIN LIBRARY OPEN: as of JUNE 1

Monday - Wednesday from 9AM - 7PM 
Thursday from 9AM - 5PM
Friday: CLOSED
Saturday from 10AM - 3PM
Sunday: CLOSED
 

MPL Book Sale closes 1/2 hour before the Library closes

Fines returned March 1, 2021
Now that the Library has been maintaining consistent hours we will return to our policies on late and unreturned items. Starting March 1, 2021, we will begin charging fines and notification will be sent according to your choice of communication. As a reminder, when your account has $10 or more in fines and/or fees your borrowing privileges are suspended. Please return all items at the outside book drop. 


For those wanting Curb Service (at door pickup)
Staff will handle online and phone requests for BOOKS and AUDIOBOOKS only.
All items can be dropped in the book drops at any time and all returned items are kept quarantined for a minimum of 4 days before check-in. Library accounts will update after the items have been processed and no fines will accrue during this waiting period.
Books can be placed on reserve through our online catalog system or over the phone. You will be notified when your requested items are available for pickup.  Items can be picked up at our entrance located nearest the parking lot. 
You can call in to request a book(s) and if you don't know exactly what you want we can make recommendations - BOOKS only.
An inactive library card can be updated over the phone at 740-387-0992.
 
When MPL is OPEN procedure:
Bring your Library card and PIN number for a safer self-checkout.

No more than 50 patrons in the Library at any given time.

Limit your time in the Library to one (1) hour to accommodate as many users as possible.

Computer use limited to 50 minutes per day and one (1) person per computer.

Patrons must practice social distancing of six feet while in the Library.

Patrons who are symptomatic or do not feel well should not enter the Library.

Mask worn over the mouth and nose are mandatory and must be worn at all times.

Use available hand sanitizer.

Kids must be accompanied by an adult.

Returned items will be quarantined for 4 days before check-in.

Services currently unavailable: feature films and television series (DVD & BluRay), public restrooms, meeting rooms, newspapers, homebound delivery

Access to our local history room will be available by appointment only


- 

Check in with staff at the desk


- 

One (1) hour per day


- 

Two (2) person maximum occupancy


- 

Reserve by asking staff at the info desk, or by calling (740) 387-0992, or

scheduling online
All staff members are required to:
Perform a daily symptoms assessment before coming to the building

Wear a mask or face covering

Wash their hands frequently and use hand sanitizer

Maintain an appropriate social distance of at least six feet
You can access magazines, ebooks, audiobooks, streaming tv and films through our digital collection through Overdirve (Libby). Please visit MarionLibrary.com/borrow to learn more.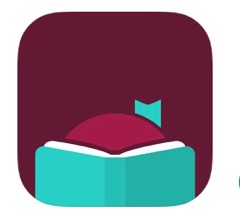 Don't forget to check out the Little Free Library in your neighborhood for additional reading material.