Mark Your Calendars: Summer Reading Club Events & Programs
~ ~ ~ Check our calendar for a full listing of events and programs ~ ~ ~
Summer Reading Club 2018 - Libraries Rock!  90 Years of Summer Reading @ Marion Public Library

Kickoff Event: Dr. Whiz Bang Science Guy ~ June 9th @ 10am!
​Don't forget to register for Summer Reading Club that day too! Plan to read, record your hours, win prizes at different levels.
Meet an African Penguin: June 21st @ 11am & 1pm
Music with the Woodland Elves: June 25th @ 6pm
​Swoop's Un-Birthday Party: July 9th @ 6pm
​Rock the Waves! with the Armstrong Air & Space Museum:  July 16th @ 6pm
​Finale Event: featuring Zak Morgan: July 28th @ 10am
Summer at the Library is always a busy time of year, but for the Library's 90th year of Summer Reading Club, the season will be extra special.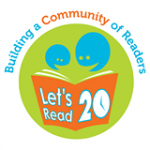 The Library and Let's Read 20 recognize the importance of keeping kids reading over the summer months, but it turns out that research also backs that up. Recent findings confirm the existence of the "Summer Slide", or the tendency for students to lose some of the learning gains they've made over the previous school year.  Kids can lose up to 2 months of gains over a summer, which accumulate each year, and can put the student far behind their peers by middle school.  Thankfully, the fix is simple (but not always easy) —get kids reading and participating in mentally stimulating activities for part of their time away from school!
This year, the Marion Rotary Club awarded the Library with a grant to help the Library provide some incredible family events and programs.  The summer will get started with a kickoff event planned for Saturday, June 9th at 10am.  Dr. Dave will get the crowd involved in interactive experiments and give them a show they'll never forget with his Whiz Bang Science Show!
The kids can register for the Summer Reading Club (starting June 9) and get their reading logs. The reading logs help them stay on task and reach goals so they can also claim prizes throughout the summer. Up to two log can be filled out by each child if they choose to.
On June 21st the Library will welcome the Newport Aquarium WAVE Foundation for sessions at 11am and 1pm.   They'll present a live penguin encounter teaching all about the life and times of the waddling wonders known as penguins, including life on the endangered species list. If you've always wanted the chance to touch a penguin, or get a picture with one, this program is for you!
July 16 at 6pm will be an all-ages program presented by the Armstrong Air & Space Museum.  Rock the Waves! will allow kids to experience the science of sound through interactive experiments.  Engage in hands-on activities using tuning forks, conductors, and insulators to analyze and compare sound waves.  
Summer Reading Club will wrap things up with a Finale Celebration featuring GRAMMYTM Nominee Zak Morgan, who will take the stage at 10am.  His wit and charm will inspire and tickle the funny bones of children and adults alike. Zak's original music and storytelling is the perfect way to draw our Summer Reading Club to a close.  Libraries Rock!
Summer Reading Club features incentives for kids who keep track of their reading over the summer, with prizes earned when they hit certain reading milestones.  Thousands of reading hours have been logged in each previous summer and community partnerships are a huge reason why the program is so successful.  Many local businesses contribute by donating coupons and freebies that serve as prizes for successful readers.  Thanks to our many partners for their help in beating the Summer Slide!

 


Special THANK YOU to the Marion Rotary Club Foundation for their support of Marion Public Library's Summer Reading Club 2018!