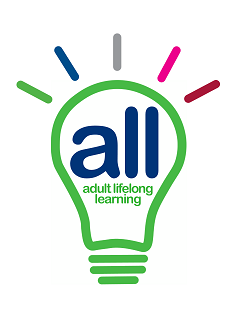 Registrations for Spring 2023 starts Monday, February 20
Classes start in March.

download the SPRING 2023  course list here
 
What is ALL?
Education doesn't end at graduation! We are constantly expanding our knowledge base and shaping how we think and feel. Learning is a lifelong pursuit.
Adult Lifelong Learning (ALL) is an exploration of a variety of topics for individuals 18 years old or older through short-term, non-credit courses offered during the fall and spring that encourage creativity, critical thinking, and personal growth and development.
ALL is supported by the Marion Public Library and other community partners. Classes will be led by subject matter experts, educators and academic faculty and will include a variety of topics.
To receive ALL info and updates about course offerings, subscribe here.
If you have any questions, contact us via email or phone (740) 387-0992.
~~~ Planning documents ~~~~